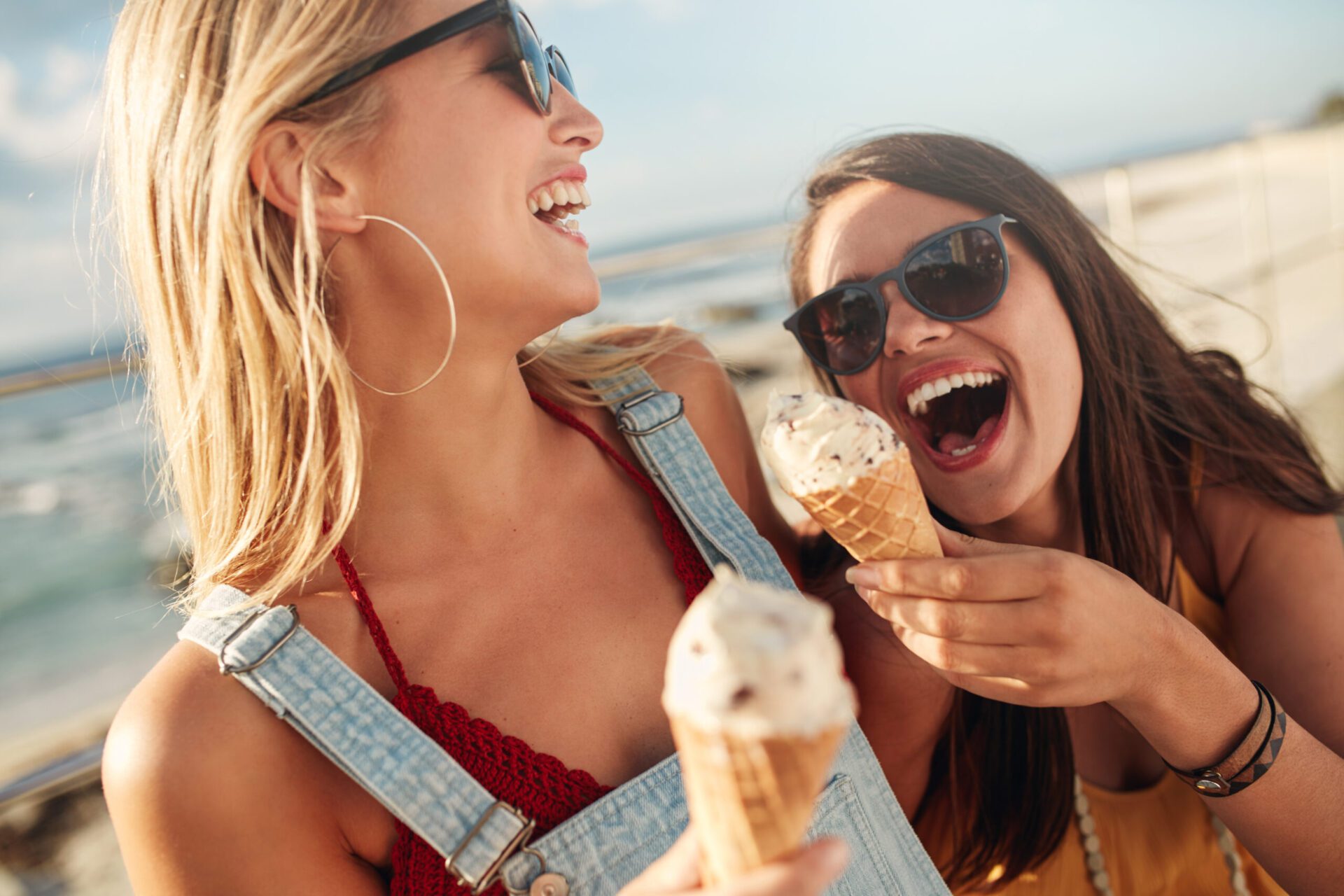 Nutrition plays a key role in maintaining oral health.
The foods and drinks that you choose to consume all have a significant impact on your oral health. While there are plenty of foods that are packed with nutrients and can contribute to healthy teeth and gums, there are others that can lead to issues like tooth decay and erosion. Read on to find out which foods and drinks are best avoided for the sake of your smile…
Carbonated and sugary drinks
Drinks that are packed with refined sugar — think soda, energy drinks and sweetened iced teas and coffees — are detrimental to both oral and general health. Sugary drinks tend to be acidic, which means that they provide plenty of fuel for the bacteria that can lead to tooth decay. Harmful bacteria in the mouth feed on sugars and produce acids that attack the enamel of the teeth. When the enamel is attacked by bacteria, issues like demineralisation and dental erosion can occur.
Refined carbohydrates
Starchy foods, such as bread, cookies, crackers and potato chips, can all cause harm to the teeth. Bacteria in the mouth feed on the sugars found in these types of carbohydrates and produce harmful acids that erode the enamel over time. Furthermore, starchy foods tend to stick to the teeth, which increases the time that the teeth are exposed to sugars and harmful acids. This can lead to tooth decay and cavities. If you're looking for a healthier source of carbohydrates, try switching processed snacks for nutrient-rich options like whole fruits and grains.
Sticky and hard foods
Particularly hard foods, such as hard candy, can increase the risk of chips and cracks, as well as damage to dental restorations like fillings. Sticky treats, like caramel and toffee, can also cause damage to the teeth because they tend to get stuck to the teeth and increase the risk of dental erosion and cavities. If you do crave the occasional sweet treat, opt for something that can be easily rinsed away after eating and that is less likely to get stuck between the teeth or on the chewing surfaces — a small piece of chocolate, for example.
Sweet cereals
Cereal is a common breakfast food, but unfortunately, many of them are packed with refined sugar. Consuming too much sugar can increase your risk of a number of oral health issues, including dental erosion and gum disease. If you're looking for a breakfast alternative, you might consider a bowl of oatmeal topped with fresh fruit, berries, nut butter or natural yoghurt. Other great breakfast options include calcium-rich smoothies, omelettes and avocado.
How can we help?
At Mornington Peninsula Dental Clinic, we want all of our patients to enjoy great oral health. For this reason, we offer oral health care advice and are available to address any questions that you have about your lifestyle and its impact on your teeth and gums.
We also offer a range of preventative dentistry services, and encourage our patients to come in and see us for regular check-ups and cleans. If you would like to find out about these services and what you can expect from a visit to Mornington Peninsula Dental Clinic, please have a look here.
If you would like to come in and see us please get in touch here or give us a call on (03) 5975 5944.
Besides preventative and general dentistry, we also offer a range of cosmetic and restorative dentistry services. Some of the treatments that we provide include dental veneers, teeth whitening, dental crowns and bridges, root canal therapy, dentures and dental implants. We pride ourselves on our ability to offer the very best patient-focused treatment and look forward to welcoming you to our comfortable practice.