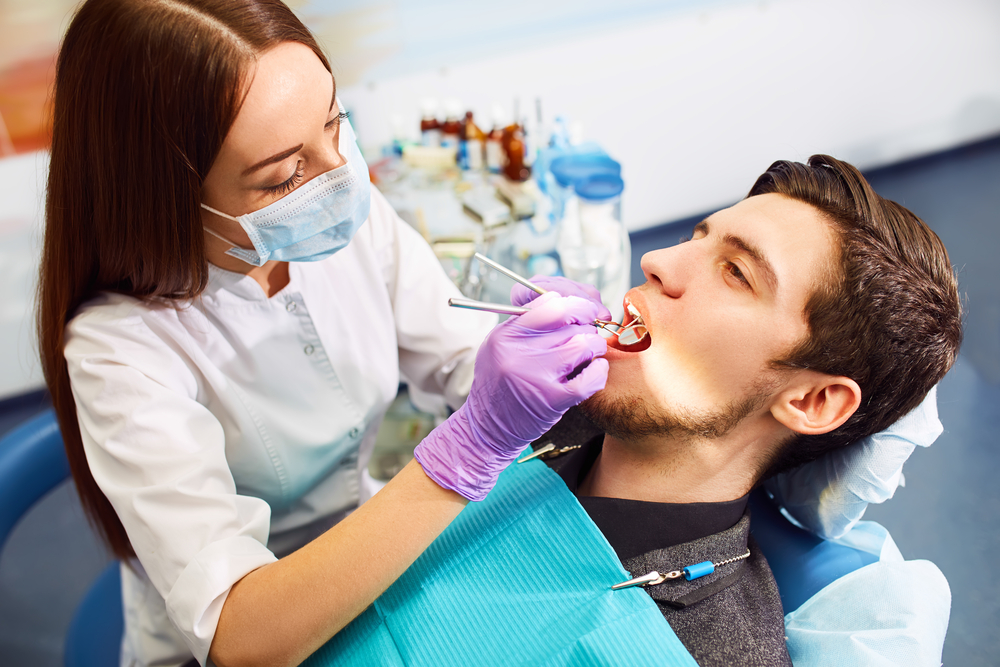 Root canal treatment usually takes one or two appointments to complete.
Root canal therapy is a common dental procedure that is used to treat infections in the tooth pulp. The infection can sometimes be treated with antibiotics, but if the infection persists, then a root canal procedure may be necessary. Although root canals are often thought of as being painful, they are typically not any more uncomfortable than having a cavity filled. In most cases, only one visit is required for the root canal treatment to be completed. However, in some cases, additional visits may be necessary. If you are experiencing any pain or other symptoms that suggest you may need a root canal, please consult your dentist as soon as possible.
When is a root canal necessary?
Root canal therapy is performed in cases where it is necessary to remove damaged or infected tooth pulp. The pulp is the soft tissue that is located inside the teeth — this tissue connects the tooth root to the bone and gums.
Tooth pulp can become infected, inflamed or damaged when deep tooth decay is left untreated, or when the teeth are chipped or cracked. In some cases, root canal therapy is recommended in cases where a tooth has been through multiple dental procedures and has weakened considerably.
Root canal therapy is performed in order to save the affected tooth from extraction and to prevent further damage. The procedure helps to alleviate pain and other uncomfortable symptoms associated with an infection.
How many visits does a root canal take?
In some cases, one dental visit is enough to complete a root canal procedure. Your dentist may, however, ask that you come in for two appointments, depending on the location and severity of the damage.
During your first appointment, your dentist will carefully remove any infected or damaged pulp from your tooth. Your root canals will be disinfected and sealed to prevent bacteria from re-entering. A temporary filling may be placed at this time.
At your next appointment, your dentist will continue to clean and disinfect the affected tooth before permanently sealing it with a rubber-like material. A permanent filling can then be placed. If your tooth has weakened, your dentist may place a dental crown in order to provide strength and support. Your dentist may recommend that you wait a week or two before you have your permanent dental crown placed.
Is root canal therapy painful?
Root canal therapy has a reputation for being painful, but the reality is that the procedure does not actually cause considerable discomfort. In fact, the procedure itself is performed under anaesthetic, so you won't feel any pain while the damaged pulp is being removed.
Once the effects of the anaesthesia have worn off, you are likely to experience some discomfort. This pain should not be severe, and will gradually resolve with time. Your dentist will recommend some over-the-counter pain medications to help ease any pain or sensitivity that you feel.
How can we help?
At Mornington Peninsula Dental Clinic, we offer a range of restorative dental treatments, including root canal therapy. If you are suffering from pain and pressure in one or more of your teeth; sensitivity to extreme temperatures; swelling and tenderness in the gums; facial swelling; or severe tooth discolouration, it could be a sign that you need root canal treatment. If you have noticed any of these symptoms, we encourage you to come in and see us as soon as possible so that we can provide you with a diagnosis and treatment to alleviate your discomfort, prevent further damage and restore your oral health.
If you would like to find out more about root canal therapy and what the procedure involves, please have a look here.
To make an appointment, please get in touch here or give us a call on (03) 5975 5944.