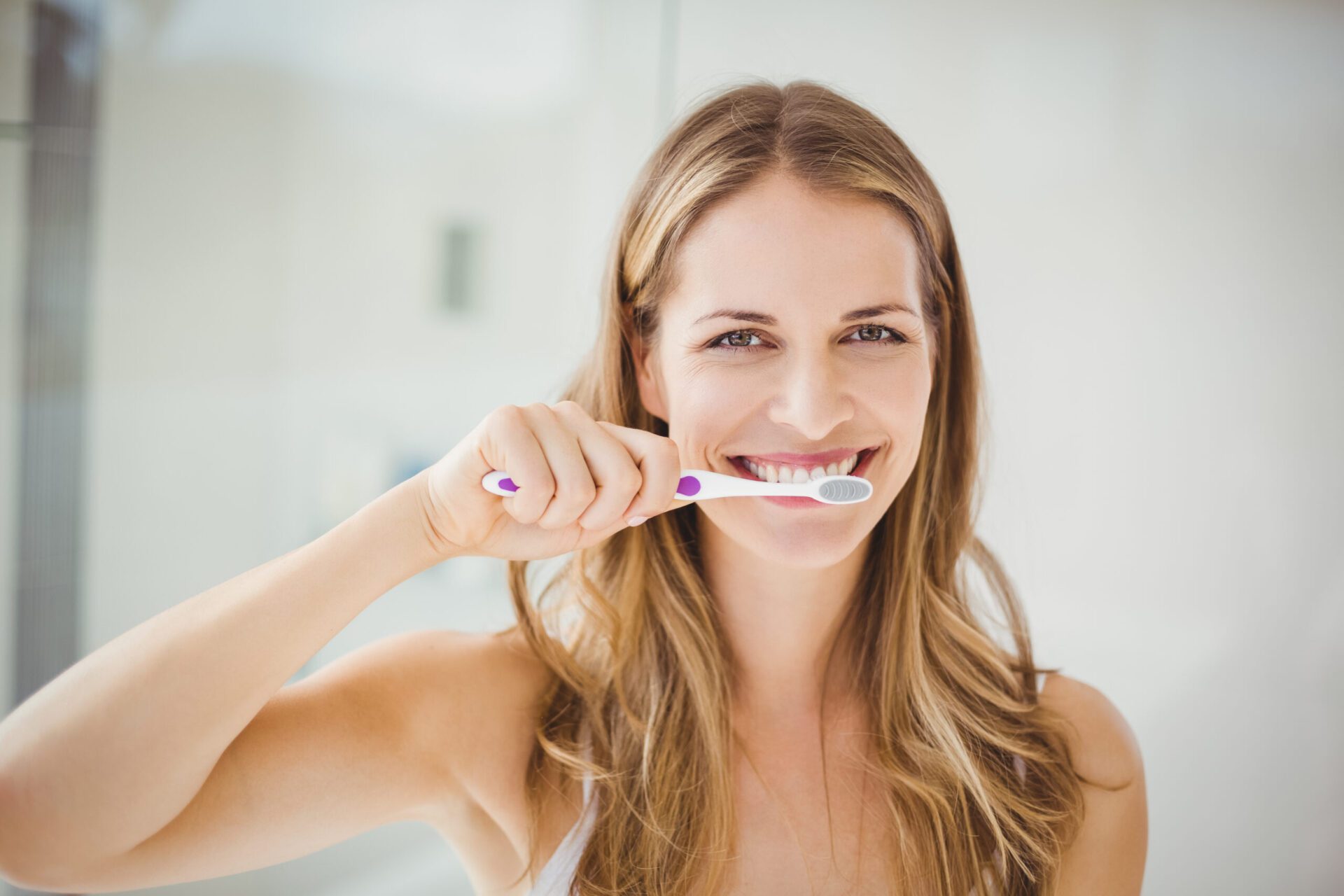 Oral health is best maintained with proper oral hygiene and regular check-ups.
We all want healthy, beautiful smiles that will last a lifetime. The best way to keep teeth and gums in tip-top condition is to take care of them daily. This means committing to good hygiene habits and attending regular check-ups with your dentist. If you're looking for ways to maintain your oral health, read on for our tips on keeping your teeth and gums clean and healthy every day…
Always brush before bed
It's important that you brush your teeth at least twice a day in order to remove plaque and food particles from your mouth. Even if you're really tired at night, try and remember to brush your teeth before you go to sleep. Bacteria tends to accumulate in the mouth throughout the day, so brushing before bedtime is key when it comes to getting rid of germs and preventing issues like decay.
Master your technique
Brushing and flossing should be part of any good oral hygiene routine, but did you know that your technique is just as important as the frequency with which you practice these habits?
To clean your teeth thoroughly, move your toothbrush in gentle, circular motions. This will effectively remove plaque from the surface of your teeth and along your gum line. It's best to use a soft-bristled toothbrush as this won't cause damage to your enamel.
When it comes to flossing, be gentle so that you don't cause damage to your gums. Move the floss between your teeth in a rubbing motion. When you reach your gum line, curve your floss into a c-shape against each tooth and slide it in the space between the gum and tooth. This will help to remove plaque and food debris from the gum line and between the teeth.
Eat a healthy diet
Nutrition plays an important role in maintaining healthy teeth and gums. Try and eat plenty of whole foods like fresh fruits and vegetable, and limit your consumption of sugary and acidic foods and drinks. When you eat sugar, it converts to acid in your mouth, which can cause serious damage to the enamel of your teeth. When the enamel is attacked by acids and wears away, cavities can develop over time. There's nothing wrong with enjoying the occasional sweet treat, but try to stick to options like fresh fruits and vegetables, low-fat dairy and lean sources of protein as much as you can.
Besides making good dietary choices, it is also a good idea to drink plenty of water. This will keep you hydrated, which is good for your overall health but will also help to wash away food debris after snacks and meals. It's particularly helpful to drink some water after eating something sticky, acidic or sweet.
See your dentist regularly
One of the best ways to maintain healthy teeth is to see your dentist for regular check-ups and cleans. When you have a dental check-up, your dentist will be able to identify any issues and recommend a treatment that suits you. Regular cleanings are an effective way to remove plaque and tartar from your teeth and can go a long way in preventing issues like gum disease. It is advisable to see your dentist every six months or so to prevent serious oral health issues, such as tooth loss, periodontitis and discomfort in the long term.
How can we help?
At Mornington Peninsula Dental Clinic, we offer a range of preventative dentistry services. We strongly believe in the importance of prevention over cure, and encourage all of our patients to come in and see us for regular check-ups and cleans.
If you would like to find out more about our preventative dentistry services, please have a look here.
If you would like to come in and see us for a check-up and clean, or are interested in any of our other dental procedures, please get in touch here or give us a call on (03) 5975 5944.