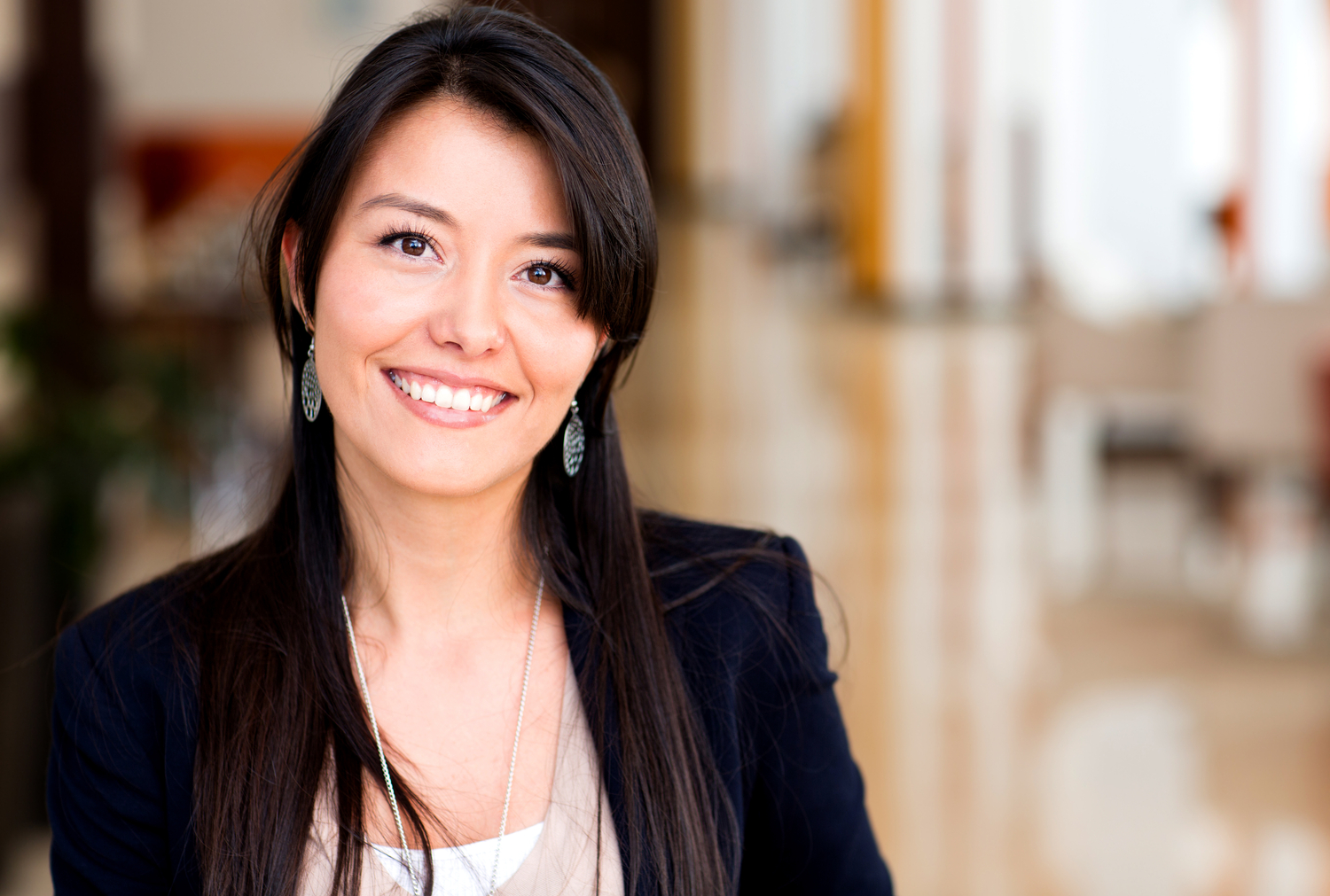 Dental veneers can conceal a range of cosmetic imperfections.
Dental veneers are a popular cosmetic treatment, and it's easy to understand why — they are designed to fit over the front surface of the teeth and can conceal cosmetic flaws like chips and stains. If you are dissatisfied with the appearance of your smile — perhaps you have noticed some discolouration, or have uneven teeth, for example — you might benefit from the treatment. Read on to find out more about some of the benefits of dental veneers, and what the process involves…
Why consider dental veneers?
Dental veneers can improve the appearance of the teeth quite dramatically and can be used to resolve several cosmetic concerns. These include cracks and chips; severe discolouration that can't be resolved with professional teeth whitening; unwanted gaps between the teeth; uneven or unusually shaped teeth; and mild misalignment.
Porcelain veneers in particular offer excellent colour variation and translucency that mimics the appearance of tooth enamel. Porcelain veneers are also stain-resistant, and do not require any special cleaning routine.
What does the process involve?
Before you go ahead with the fitment of dental veneers, your dentist will examine your teeth to check for any signs of oral health issues. If problems like tooth decay or gum disease are identified, these will be addressed first.
When you are ready to begin the process, your dentist will remove a small amount of enamel from your teeth in preparation for your veneers. An impression of your teeth will then be taken, which will be sent to a laboratory and used to fabricate your veneers.
Once your veneers have been made, your dentist will check that the fit, shape and colour are correct. Your teeth will then be cleaned, and the veneers will be bonded to their surface with a special dental cement. An ultraviolet light will be used to harden the cement and ensure that the veneers are secured in place.
How do you take care of veneers?
While dental veneers do not require any special cleaning routine, it is important that you practice proper oral hygiene by brushing and flossing every day. With the right care, dental veneers can last for many years. To maintain their condition, there are a few habits that are best avoided — these include chewing on particularly hard objects like ice and grinding your teeth. If you do grind your teeth, speak to your dentist about ways in which this issue can be managed — they may recommend that you wear a splint or retainer to protect your veneers from wear and tear. If you eat hard foods like nuts, chew with your back teeth to prevent damaging your veneers. If you play a contact sport, it is a good idea to wear a mouthguard.
How can we help?
At Mornington Peninsula Dental Clinic, we offer several cosmetic treatments, including dental veneers. We provide high-quality porcelain veneers that are often a great choice for individuals who would like to enhance the overall appearance of their teeth. Our veneers are fitted during a painless procedure and often without anaesthetic. Because they are made from a durable material, they can last up to 15 years with the right care.
If you would like to find out more about dental veneers and what the process involves at Mornington Peninsula Dental Clinic, please have a look here. Our team is passionate about providing the best dental care possible, and looks forward to welcoming you to our comfortable, family-friendly practice.
If you would like to find out more about our practice and our team of dentists, please have a look here.
Besides dental veneers, we also offer cosmetic teeth whitening, as well as a range of general and restorative treatments.
If you would like to come in and see us please get in touch here or give us a call on (03) 5975 5944.